I have always loved video games. A good thing too, because it's how I plan to make a specific career using my love for games and art in general. And I plan on using all powers at my disposal to make those games great. Since before I first joined Sculptured Software as an entry level art grunt, I knew that this is where I wanted be. And that's where I have been for over 13 years. So its little wonder that so many of my projects fall into the video game category.
Cryptic Studios Game Projects:

Art Direction!
Preproduction screenshots!
Media links!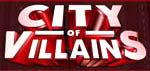 Special FX!
Sample screenshots!
Movie links!
Saffire Game Projects:
See samples of my FX art for this game,
including a DEMO VIDEO

Beyond Games Projects:
REDLINE 2 - Read about the sequel that almost was...


Ancient History:
Before Beyond Games was the 16-bit days at Sculptured Software, and a brief period of freelancing through Axiom Design on Single Trac projects. Before that... was pure research. Who knew that all the hours I spent dropping quarters into those arcade machines would be part of my education?